Las Vegas trip from Toronto
Las Vegas in Spanish stands for sprawling green 'the meadows', but today it is more of the meadows of the mega Hotels and casinos amidst the desert haze. When the sun goes down; the city lights up like a colossal galaxy. There are countless hotels that would assemble a cultural retreat from different corners of the world. With the fancy looking casinos that have borrowed themes from all over the world, you get your whole world tour in one place. From Venetian gondola rides to ancient Egyptian pyramids to modern day skyscrapers all together at one place. You would feel as if the world has shrunken! But this city has exuberant surprises to offer if look beyond its glam sham.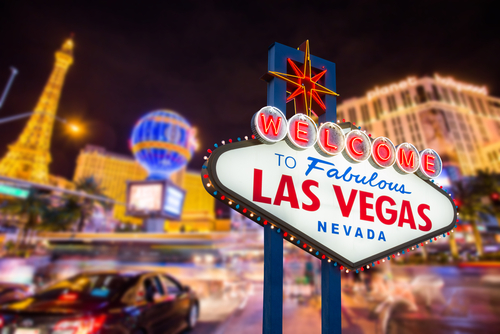 Things to do
Air travel is the most convenient way to go to Vegas from Toronto. The flight lasts for barely 4-5 hours so that it doesn't kill the excitement. Vegas is a place with countless; really countless places to visit each one of which is absolutely eccentric in its every detail. The strip, the liveliest street in the city that is lined up with mesmerizing hotels and casinos is definitely going to be on the top of your list. Other than that we have assembled a few things that are must-visit spots owing to the diverse experience they provide for one and all.
The thrilling day at the Grand Canyon
The Grand Canyon guarding the River Colorado is a true masterpiece created by the Artist called 'Nature'. The overwhelming beauty of this magnificent river gorge is unparalleled and is definitely a sight you would treasure for a lifetime. The canyon changes colours as the day passes by. Apart from exploring the many layers of the 446 km long canyon; you can also go skydiving, camping, helicoptering and rafting. You will have to evoke the daredevil within; to walk on the glass skywalk but whatsoever do not miss it.
Entry fees- 15USD
The Hollywood party at Madame Tussaud's Wax Museum
This museum on the famous 'strip' is associated with the prestigious Madam Tussaud's Wax museum in London. It makes your Hollywood fantasy come true with more than 100 life-size celebrity statues. This place is going to make the kid inside you all excited when he finally meets his favourite stars. So go on a selfie clicking spree; no one is going to judge!
Entry fees- 33USD
Meet the Avengers
Fasten your seat belts as this going to be a most exhilarating exhibition with the agents of SHIELD at the Treasure Island. If only all exhibitions were this happening. The Mighty Avengers are going to be your hosts while you explore these amazing exhibits that make you go wow each time. There are few props and costumes that were actually used in the films. It is the ultimate kid's paradise, but it also welcomes the adult fanatics of Marvel. So grab your matching Ironman T-shirt with your Junior and head to this place.
Relive your favourite circus experience at the Cirque du Soleil
Well, who doesn't like circuses? They are just so fascinating each time you visit. They are the vivid, colorful planets always in a jamboree that gets your spirits heightened in no time.The Cirque du Soleil hotel hosts 90 min long shows that are an assembly of exquisitely selected performances from acrobatic fiestas to daredevil fire stunts; an evocative visual platter of lights, music and artistry. They have a couple of shows on diverse modern as well as classical themes in a day; so you could even opt for 2 or more shows.
Entry fees- Varies for different shows starting at 69 USD.
Kiss the sky at the Stratosphere tower
Not only does the Stratosphere provide the most spectacular view of the magnificently lit city; it is an adventure land in itself. The 350m high tower is meant for all of you adrenaline junkies with breathtaking rides such as Insanity, X-scream and Sky jump. But the rides are operational only from 10 am to 1 am. Finally, the grand observation decks that provide with the most enticing 360-degree view of the city make for the calm, tranquil evening with your loved ones.
Where to stay
The Sin City is meant for us to enjoy life King size. It is the place which demands to splurge. You can experience the quintessential luxuries of life here. You just have to decide if you want to experience it in the ancient Egyptian style or in the Asian style or any other style for this city has got it all. But don't worry if you prefer the pocket-friendly options as there is a whole ocean of options. You could opt for Excalibur, Treasure Island, Harrah's that are on the strip itself.
Handy Tips
We are not used to the unforgiving side of the sun in Toronto, but that is not the case in Las Vegas. So carry sun protection when you go outside and stay hydrated. Also be prepared to walk a lot while on the strip.
Don't get way too lost in the gambling spree. We know it is tempting but do stop. And feel free to take playing lessons if you don't know any game. It is completely fine not to know!
The dressed up characters on streets charge money for posing in the picture with you; so be well aware before clicking pictures.
While fun is must; make sure you don't end up with regrets.
Lowest Pricing on cheap flights to Las vegas from Toronto
As we know, the Canadian winters can be pretty harsh. So do you want to ditch the cold for a while this year? This year plan a trip to the spectacular Sin city and embrace the warmth it shares while you gamble away all of your worries! We offer lowest pricing to Las vegas flights from Toronto. Planning to visit to Las vegas soon during your winter vacations, We partner with many Airlines to help you find Cheap flights to Las vegas.